_____________________________________________________________________________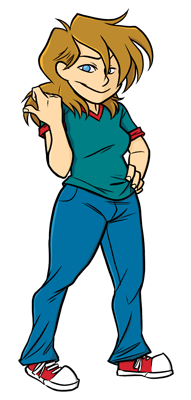 Cover Art and Becky Beacon
Submitting Press Releases
Original Music Submissions
Webfiction Submissions for Readings
Submissions for Reviews and Impressions
Product Reviews / Giveaways / Prizes
Donate / Flattr / Paypal
Original Article Submissions
Submissions are currently: COMING SOON!
The Webcast Beacon Network will be opening up to original article submissions for tutorials, guides, event reports, and editorials… perhaps reviews and other types of things, too, but not at first.
We'll open up for a trial run sometime over the Summer of 2013.
We may also allow MP3 recordings of submitted articles. Verbal versions of articles will not be required, but can help give some extra pizzazz in some cases. In addition to actual articles, we will also look into original video submissions, as well as things like Kickstarter promotions.
Not all submissions will get approved, as per our discretion.
---
"Cover Art" featuring Becky Beacon
Ah, yes, Becky Beacon has been The Webcomic Beacon's "cover girl" for over 3 years! She's graced many episode covers of The Webcomic Beacon's main programming, many of which have been drawn by guests and listeners!
Becky is our cover girl, of sorts. Normally she's an average build, average height woman, with a bit of pudge. She has long brown hair and blue eyes. She's also a non-verbal mute (but not deaf); she smiles a lot, but is socially shy. A nice seemingly average girl that can do anything, really!
Anyone can draw Becky for us. So far, we've used every single contribution for an episode cover. Well, some are in a waiting line until we get a show. Sometime we hold them because they may go well with a particular topic, or a guest may have made an art for a specific show.
Generally, there are very few rules for drawing her. If you go into more of a "adult" theme, please ask first. Becky is talented, but is socially shy. She is a non-verbal mute, so no word balloons (it's ironic she works in "radio"). Text is not recommended. If you use background or include your own characters WITH Becky, keep it simple. remember we need to add our own text and information for the covers.
We may slightly edit the art to work better with the covers, but are left unaltered on the art Page for all to see the original. Artists are credited on the show post, the cover itself, and the art page posts. Draw big, with margins, so we can crop and resize as needed. Cover dimensions are a 16:9 ratio, with me usually sticking Becky on the left of the cover. I'd prefer a transparent background with just Becky.
► Email the appropriate program email, as listed on our contact page, with "Becky Art: [brief and specific info here]" in the subject.
---
Submitting Press Releases
At this time, the only Press Releases we are currently interested in are those pertaining to webcomics or webfiction contests, challenges, conventions themselves, or  some "webcomics gone beyond" sort of exposure or project. We reserve the right to not mention any press releases, book releases or other information, based on relevance, content, or target.
If there are charity drives, awareness, or other similar causes; notifications of fraud/theft, that involve artists or rather specifically webcartoonists or webfiction writers, we want to know about them too!
► Email the appropriate program email, as listed on our contact page, with "Press Release: [brief and specific info here]" in the subject.
We are not actively accepting anything for immediate review. You may feel free to send us material for review, but at this time we are not set up for any kind of review system. Updates on this would be handled in the Submissions for Reviews and Impressions section.
Press Release type material may be submitted as original content as well (when in place), but more on that when it becomes available.
---
Original Music Submissions
Something new we will be trying to using original music in some of the programs. We already pick selection of music from Music Alley, The FuMP, and Lapfox Trax, which have podsafe music, which is license/royalty-free music for use on podcast (that aren't selling the music). While we would accept submissions of original music directly, we are also looking for LYRIC-LESS  music in a variety of styles and genres.
Music is selected on a per-episode basis. We try to find music that fits a specific topic or feel of a show. For the Lyric-Less music, the plan is to use portions here and there. It's still an experiment in progress. Anything we'd use is obviously credited and linked to (by your choice), such as a storefront.
► Email the Webcast Beacon Network at WebcastBeacon-at-gmail-dot-com, with "Music Submission: [brief and specific info here]" in the subject. Submitting doesn't guarantee use. The individual shows will decide what gets played, and what doesn't. Either for content or time.
---
Webfiction Submissions for Readings
Submissions are currently: OPEN
Right now, for Webfiction World, we select readings that are public domain, creative commons (allowance to use), or works with permission specifically given to us to use. We've recently had to go on hiatus, to figure out the next step for the show. Part of that is to propagate a new webfiction reading list; another part is to find 1-2 new readers as well.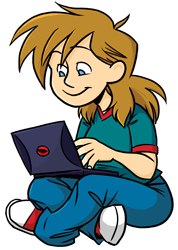 If you have your own writings that you'd like to offer up for readings, you may submit the first chapter or two of an on-going, or completed, story; as well as one-off stand-alone works. We are looking at things that would take 15-25 minutes to read, which is about 3000-5000 words. (minimum of 2500 words, unless we pair short stories together in a single episode) The idea is to allow Webfiction World to produce new listening material, while also promoting the works used for new reading material.
For now, the chapters or short stories we read on the show should be available to read for free online somewhere.
If you would rather submit your own reading of your own material; audio quality permitting, we can work with that too.
Not all submissions may get used, per our discretion.
This will be a License to Use for us, for using your material on our show. Writers maintain all of the rights to their work. If you would later need to have us remove our reading (like per agreement with a publisher), we shall comply. We also do not sell ads on the webfiction reading episodes. We add some site info, a musical intro/outro, read the fiction, and tell people where they can read more.
Additionally, if you are interested in being a fiction READER for the show, email us for details. We'll basically need an example audio performance or reading from you (maybe 1-3 minutes), in order to gauge your ability to read a writing; as well as gauge the quality of the audio of your current equipment and abilities.
If you need access to a file sharing option, please use this link to sign up for a free DropBox account.
► Email Webfiction World at WebfictionWorld-at-gmail-dot-com, with "Reading Submission: [Title of Piece]" in the subject (or specific question(s)).
---
Comic Book Reviews and Webcomic/Webfiction Impressions
Submissions are currently: closed
We will gladly accept review copies of printed versions of their comics (not limited to only webcomic-to-print). Any and all submissions will be used as giveaways or prizes in contests, after they have been reviewed. However, do not submit if you are not willing to have a fully-honest review. While these will not be mean-spirited, they will also not be sugar-coated.
Fesworks, LLC
P.O. Box 22181
Robbinsdale, MN 55422
► You may also alert us and/or ask questions by emailing the Webcomic Beacon at WebcomicBeacon-at-gmail-dot-com, with "Book Review: [brief and specific info here]" in the subject. We reserve the right to not review submitted materials, based on content or legal concerns. Sorry. Non-comic work not accepted at this time, for review.
ADDITIONALLY, if you have a FIRST ISSUE of your comic (issue, not a large trade or collection), you may also opt to get reviewed by the First Issue crew for the First Issue webseries (instead of The Webcomic Beacon podcast). At this time, we would be limited to no more than one review a month on listener/watcher created and submitted comic books.
Webcomic/Webfiction Impressions
At this time, we are currently not accepting submissions for typical webcomic/webfiction reviews or impressions, like we have in the past. There are assorted reasons why we discontinued that. Sorry.
---
Product Reviews / Giveaways / Prizes
If you would like to submit products (hardware, software, books, music, etc) for use to use or for evaluation on a program, and/or to be used as a giveaway or prize, you can sent them to:
Fesworks, LLC
P.O. Box 22181
Robbinsdale, MN 55422
Additionally, email the appropriate program email, as listed on out contact page, with "Product Submission: [brief and specific info here]" in the subject; for further questions.
---
Donate / Flattr / Paypal

Paypal contributions can be sent to fesworksLLC@gmail.com.
---
Further questions can be directed here.
Dropbox Referral: https://www.dropbox.com/referrals/NTI1MzMxNTM2OQ?src=referrals_twitter9